OUR SERVA CREATIVE PORTFOLIO
JUST TAKE A MOMENT 
&
 YOU'LL SEE THE DIFFERENCE IN 3 SIMPLE YET IMPORTANT STEPS
STEP 1 – Firstly Serva Creative locate the problem areas
Our research indicates that there's a very common problem with a number of web sites. Users become frustrated having to negotiate through navigation to reach the required information.
STEP 2 – Secondly, we can solve these problems
Serva Creative has extensive experience to incorporate the latest systems and design to create websites that are uncluttered and user friendly.
STEP 3 – Lastly let Serva Creative help you
We can make it a joy to visit your website, attracting new visitors, informing them quickly and making it an enjoyable experience for them.
Serva Creative website design
SO, HERE'S A SMALL SELECTION FROM OUR

SERVA CREATIVE PORTFOLIO
As they say 'a picture says a thousand words' therefore we have put these samples together.
So, just  hover over a sample below it will scroll up show more of the page.
However it won't show any movement within the website, sliders etc.
If you want to see more samples just ask! After all we have the experience, creativity, knowledge & dedication for your requirements.
AMERICUS & SUMPTER CO. GA
TOURISM BOARD
PIERCE CO. CHAMBER & INDUSTRIAL AUTHORITY
CHAMBER & LOCAL AUTHORITY
BRANTLEY DEVELOPMENT AUTHORITY GA
LOCAL AUTHORITY
PIERCE COUNTY
LOCAL GA GOVERNMENT
COMMUNITY WEATHER ALERTS
LOCAL NOAA & CERT
CITIZENS CORPS
GOVERNMENTAL AGENCY
CHARITY CITY
501 C3 DEVELOPMENT
SWAMPFEST GEORGIA
ANNUAL COMMUNITY EVENT
WAYCROSS & THE OKEFENOKEE SWAMP
TOURISM BOARD
OKEFENOKEE HERITAGE CENTER
TOURIST ATTRACTION-MUSEUM & 501 C3
BRANTLEY COUNTY GA
LOCAL GA GOVERNMENT
Firstly we hope you'll agree that there's something for everyones requirements. Secondly as a result we think you'll agree that from dynamic to clear and concise Serva Creative has the solution for you. In conclusion, Serva Creative are versatile, creative and dedicated.
So, please talk to us now and let us create the website you're looking for. In other words, the difference in cost for 'a website that will do the job' and one that Serva has created is negligible. So, get the perfect site first time and let Serva create your next website.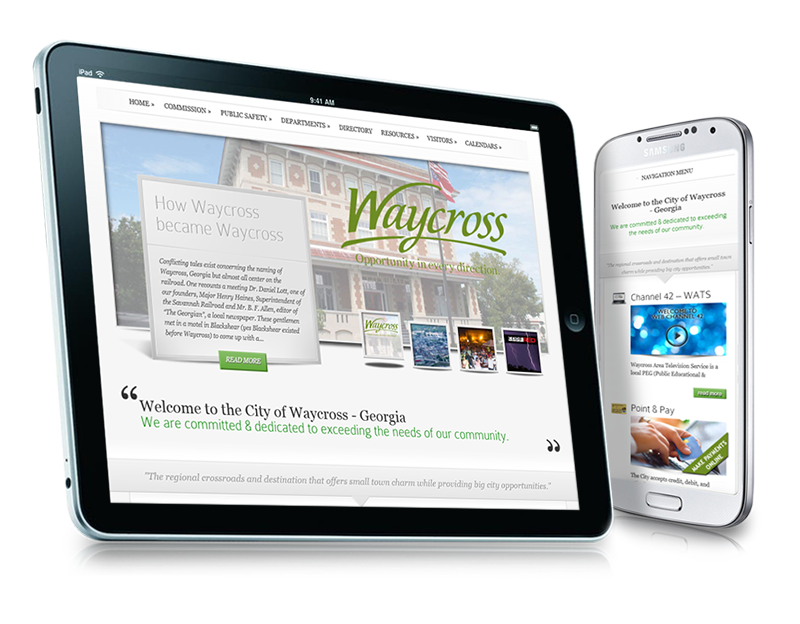 AS A RESULT WHATEVER DEVICE YOU USE
BASICALLY SERVA CREATIVE WILL MAKE YOU LOOK YOUR BEST